The Science of Healthy Aging: Living Better, Not just Longer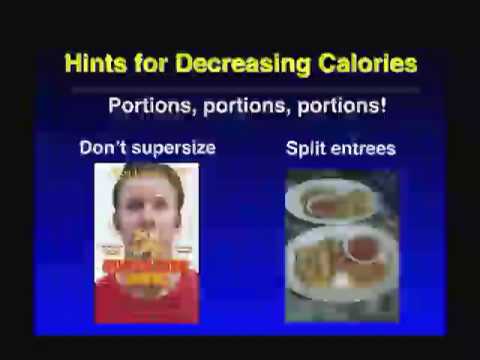 Excellent talk by Ellen Hughes, MD, PhD, Professor of Medicine; Former Director of Education, Osher Center for Integrative Medicine.
Things worth remembering:
About 40% of your health is determined by behavior, 30% by genetics, 15% social, 10% healthcare, 5% environment
Mental health is linked to physical health
Our genes aren't fixed… our behaviors directly affect our genes (see epigenetics)
"Eat real food, not too much, mostly plants" -Michael Pollan (In Defense of Food)
or even easier… "more leaves, less seeds."
It's never too late
sedentary people that become active have the same mortality as other active people in their age group after a few months
active people that become sedentary have the same mortality as other sedentary people in their age group after a few months
Floss your teeth
Eat whole grain, not whole wheat
Relax & set aside time to think
Testing the low-calorie hypothesis:
monkeys on a healthy diet with 1/3 fewer calories live 1/3 longer than other monkeys with same diet but no caloric restriction
mechanisms? less oxidative stress & less insulin production
some of the longest lived people (Okinawans) don't eat until they're full (they practice the 80% full rule)
portion control ideas: split entrees @ restaurants (take-out half for later) & use smaller plates
people eat half as much food at buffets with 8″ plates as buffets with 10″ plates
Telomeres naturally shorten with age, but can be lengthened by a healthier lifestyle & stress management
this may be used to check the effectiveness of health interventions in the future
Gene array analysis of an intervention of sedentary individuals improving diet, exercise, stress levels & lifestyle led to over 500 healthy gene activations & longer telomeres
Some other observations worth noting:
To exercise your mind and/or body, LEARN SOMETHING NEW!
If you're healthy, keep it up!
If you're unhealthy, get healthy and enjoy the same benefits as other healthy people your age.